Shawn Palek was born in 1970, Uniontown, OH. He is an educated commercial artist, who enjoys using the airbrush to accomplish hyper-realism and pop culture, fine art paintings. Spending time over the past thirty years to develop his technique with the airbrush, he is very proficient in creating one-of-a-kind paintings that strike not only the eye, but also stir the imagination. Shawn lives in Des Moines, Iowa Metro area and is currently an airbrush and illustration instructor at Des Moines Community College, Ankeny, Iowa. He has won many awards, in the several art categories, and has been part of several art groups, such as Art-A-Holics (No longer anonymous). Shawn has also curated his own artshows over fifty times.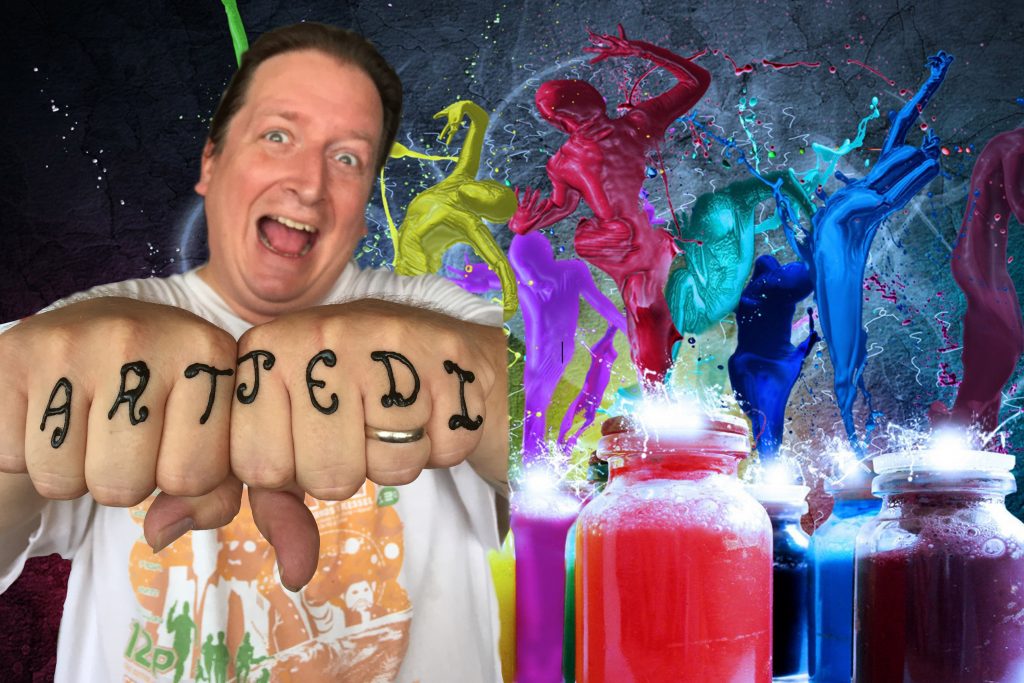 Shawn Palek (°1970, Uniontown, OH, United States) mainly uses the airbrush to paint things he enjoys, whether it be pop-culture to hyper-realism. By taking daily life as subject matter while commenting on the everyday aesthetic of middle class values, Palek touches various overlapping themes and strategies. Several reoccurring subject matters can be recognized, such as the relation with popular culture and media, working with repetition, provocation and the investigation of the process of expectations.
His paintings often refer to pop and mass culture. Using written and drawn symbols, a world where light-heartedness rules and where rules are undermined is created. Play is a serious matter: during the game, different rules apply than in everyday life and even everyday objects undergo transubstantiation.
His works are characterized by the use of everyday objects in an atmosphere of middleclass mentality in which recognition plays an important role. Shawn Palek currently lives and works in Des Moines, IA.